Web Designer in Kenya: Creating Stunning Online Experiences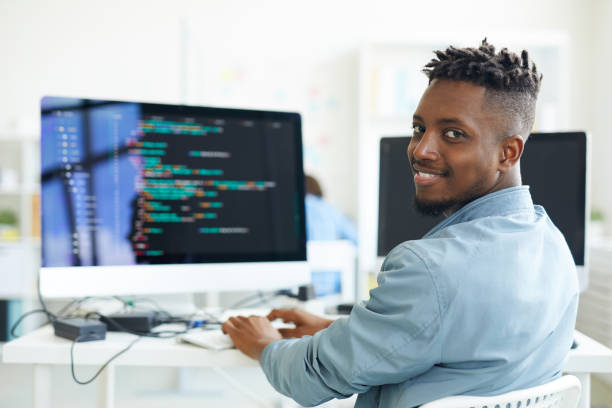 Are you looking for a web designer in Kenya who can transform your online presence and create stunning websites? Look no further! Our team of highly skilled and experienced web designers is here to help you establish a remarkable digital presence that will captivate your audience. In this article, we will explore the world of web design in Kenya, the importance of professional web design, and how our services can help you achieve your online goals.
Table of Contents
1. Introduction
In today's digital age, a professional website is a necessity for any business or individual seeking to establish an online presence. A well-designed website not only enhances credibility but also serves as a powerful marketing tool. In Kenya, the demand for web designers who can create exceptional online experiences has been on the rise.
2. The Role of Web Design in Kenya
Web design plays a crucial role in the success of businesses and organizations in Kenya. It encompasses the process of creating visually appealing, user-friendly, and functional websites. A well-designed website helps attract and engage visitors, convert them into customers, and drive business growth.
3. Elements of Effective Web Design
To create a website that stands out in the competitive digital landscape, several key elements need to be considered:
3.1 Responsive Design
With the increasing use of mobile devices, it is essential for websites to be responsive. A responsive design ensures that your website adapts seamlessly to different screen sizes, providing an optimal viewing experience for users across various devices.
3.2 Intuitive User Interface
A user-friendly interface is vital to keep visitors engaged and encourage them to explore your website further. Intuitive navigation, clear calls-to-action, and easily accessible information contribute to a positive user experience.
3.3 Engaging Visuals and Graphics
Visually appealing graphics and high-quality imagery can leave a lasting impression on visitors. Well-chosen visuals, coupled with a consistent design aesthetic, can effectively communicate your brand message and evoke emotions in your audience.
4. Benefits of Professional Web Design
Investing in professional web design offers numerous benefits for businesses in Kenya:
Enhanced User Experience: A well-designed website ensures easy navigation, faster load times, and a seamless user experience, leading to higher customer satisfaction and increased conversions.
Brand Consistency: A professionally designed website aligns with your brand identity, reinforcing brand recognition and trust.
Competitive Advantage: A unique and visually stunning website helps you stand out from competitors and establishes your brand as a leader in your industry.
Mobile Optimization: Professional web designers ensure that your website is fully optimized for mobile devices, providing a smooth browsing experience for users on smartphones and tablets.
Search Engine Optimization (SEO): An experienced web designer understands the importance of SEO and implements best practices to improve your website's visibility on search engines. This helps drive organic traffic to your site and increases your chances of ranking higher in search results.
Reliable Technical Support: When you choose a professional web designer in Kenya, you gain access to ongoing technical support. This ensures that your website remains functional, secure, and up-to-date, providing peace of mind for you and your visitors.
5. Our Web Design Process
At AKStudios Africa we follow a comprehensive web design process to deliver exceptional results. Our process includes the following stages:
5.1 Discovery and Research
We begin by understanding your business, goals, and target audience. Through in-depth research, we gather valuable insights that inform the design strategy.
5.2 Planning and Strategy
Based on our research, we develop a tailored plan and strategy for your website. This includes creating a sitemap, wireframes, and defining the overall look and feel.
5.3 Design and Development
Our talented designers bring your vision to life by crafting visually stunning designs that align with your brand identity. We use the latest design tools and technologies to ensure a seamless user experience.
5.4 Testing and Optimization
Before launching your website, we rigorously test its functionality, performance, and responsiveness. We also optimize it for speed and compatibility across different browsers and devices.
5.5 Launch and Maintenance
Once the website is ready, we launch it and closely monitor its performance. We provide ongoing maintenance and support to ensure your website remains secure, updated, and optimized for the best user experience.
6. Why Choose Us for Web Design in Kenya
When it comes to web design in Kenya, we are your trusted partner. Here's why you should choose us:
6.1 Expertise and Experience
Our team of web designers has extensive experience in creating visually appealing and functional websites for clients across various industries. We stay updated with the latest design trends and technologies to deliver cutting-edge solutions.
6.2 Customized Solutions
We understand that every business is unique, and we tailor our web design services to meet your specific needs. Our designs are customized to reflect your brand identity and convey your message effectively.
6.3 Timely Delivery
We value your time and strive to deliver projects within the agreed-upon timelines. Our efficient workflow ensures that we meet deadlines without compromising on quality.
6.4 Affordable Pricing
We believe that professional web design should be accessible to businesses of all sizes. Our pricing is transparent, competitive, and designed to offer excellent value for your investment.
7. Frequently Asked Questions (FAQs)
Can you customize the design to match my brand identity?
Absolutely! We understand the importance of brand consistency, and our designers will work closely with you to create a website that aligns with your brand identity and captures its essence.
Do you offer ongoing support after the website is launched?
Yes, we provide ongoing technical support and maintenance services. Our team is readily available to address any issues or updates you may require post-launch.
How long does the web design process usually take?
The timeline for web design projects can vary depending on the scope and complexity of the project. We work closely with our clients to establish realistic timelines and ensure timely delivery.
Can you optimize the website for search engines?
Yes, we implement SEO best practices during the web design process to optimize your website for search engines. This includes keyword research, on-page optimization, Meta tag optimization, and implementing SEO-friendly URLs, among other techniques. Our goal is to improve your website's visibility and organic rankings on search engine result pages.
What platforms do you use for web design?
How much do I pay a web designer?
If you want to build a Small Business Website in Kenya, the website design cost will be between Ksh 20,000 and Ksh 30,000. Plus your domain and hosting services. While an E-commerce Website in Kenya will cost you between Ksh 40,000 and Ksh 70,000.
Who creates a website?
A web designer is a graphic artist who is responsible for designing the layout, usability, and visual appearance of a website. A web developer is someone who builds and maintains the core structure of a website. A successful web designer must possess an array of creative, graphic, and technical skills
Should I pay someone to create my website?
On one hand, if you're in a rush and only need a basic one-page site, your best bet is probably just to do it yourself. On the other hand, if you need your website up quickly and it needs a lot of features you should probably pay someone. Having more time basically gives you two things.
8. Conclusion
A professional web designer in Kenya can make a significant difference in establishing your online presence and attracting your target audience. With their expertise, you can create visually appealing, user-friendly, and optimized websites that enhance user experience and drive business growth. At AKStudios Africa, we offer comprehensive web design services tailored to your unique needs. Choose us as your trusted web design partner, and let us help you create stunning online experiences